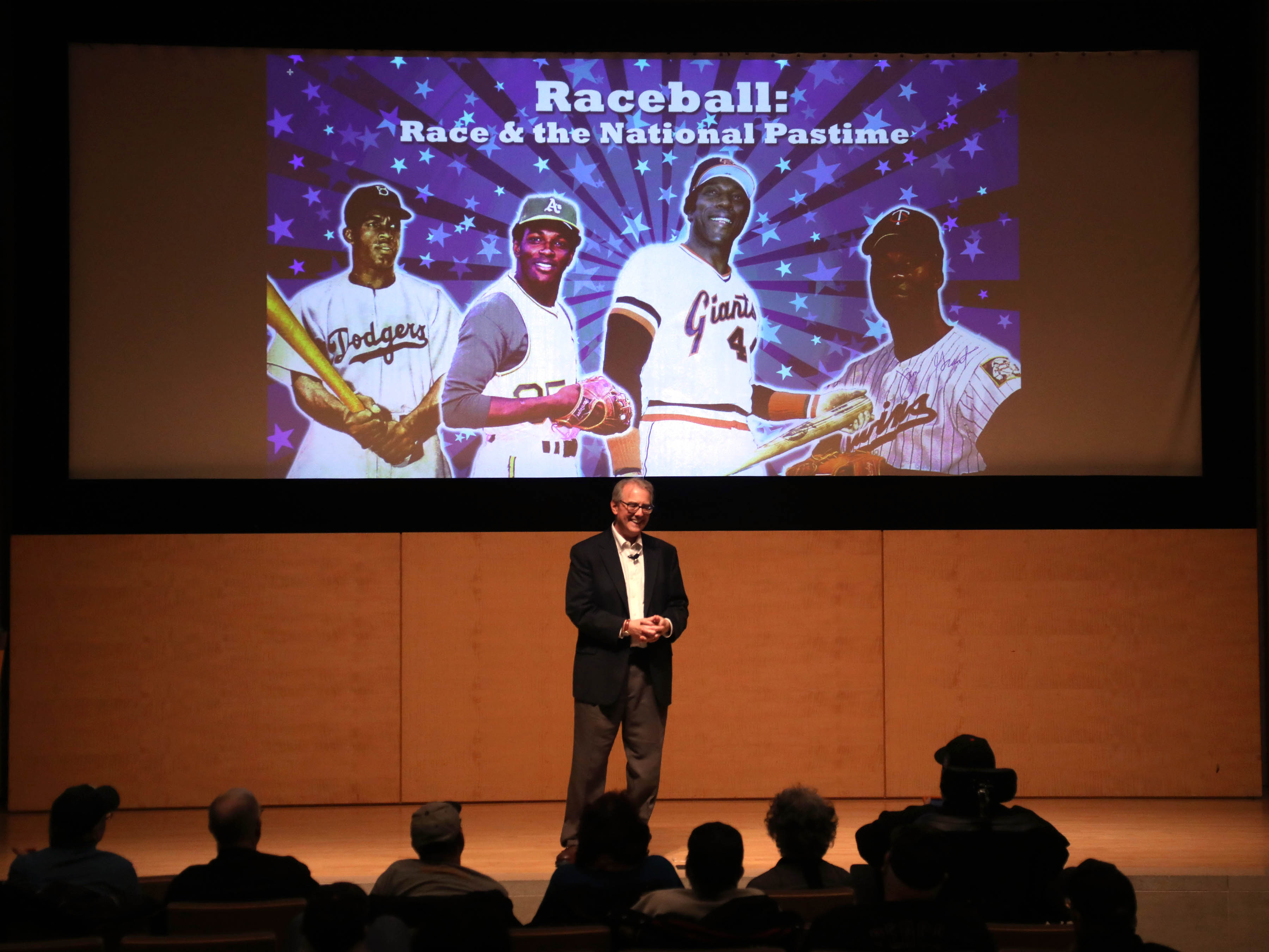 Jon presented a trio of films from "The Sweet Spot" catalog to honor Black History Month on February 10, 2019.
The local audience was treated to a PowerPoint presentation prior to the screening, which provided historical context for the event. It also honored the recent passing of former Bay Area resident Frank Robinson, one of the greatest to play the game, and the first African-American to manage a Major League baseball team.
The films covered stories about one of the last interviews Jackie Robinson gave before his passing in 1972 and a profile in courage of Jim "Mudcat" Grant, the first African-American to win 20 games in the American League.