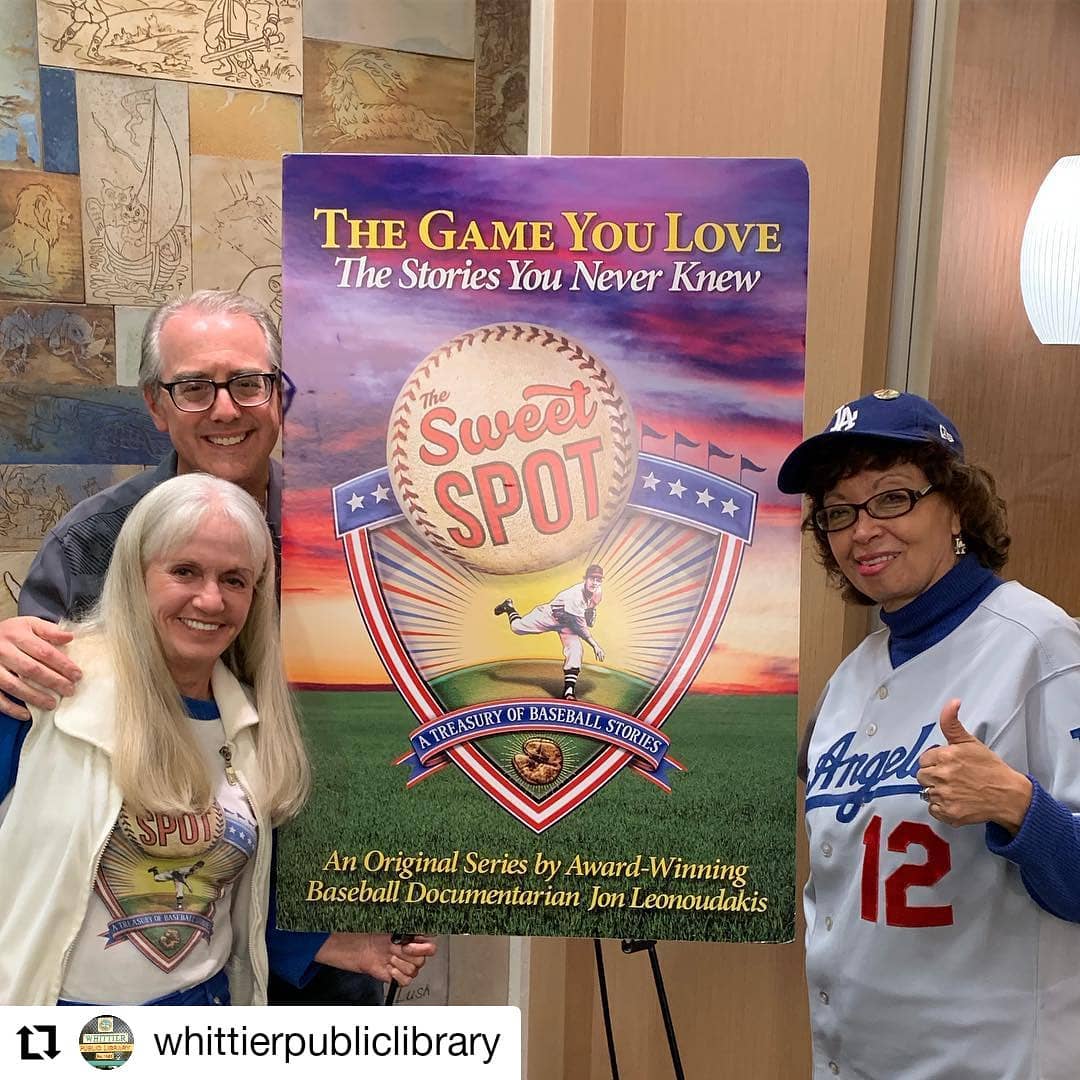 Jon traveled his "Diamond Dames" experience to southern California for a packed house at the Whittwood library in Whittier, CA, on March 21, 2019.
Pioneering umpire Perry Barber reprised her role as special guest, and was joined by another, Dodgers superfan Emma Amaya. Perry and Jon performed "Take Me Out to the Ball Game" again and introduced a special guest, Steve Nagy from Rep. Linda Sanchez' field office. Rep. Sanchez plays on the congressional baseball team and Steve shared her advocacy for women in baseball.
Jon screened films featuring Perry, Emma, and Maybelle Blair and Shirley Burkovich of the All-American Girls Professional Baseball League (1943-1954).
A spirited Q&A session followed the screening, which led to a book signing of Jon's book "Baseball Pioneers," as well as a special baseball card signing by Perry and Emma.