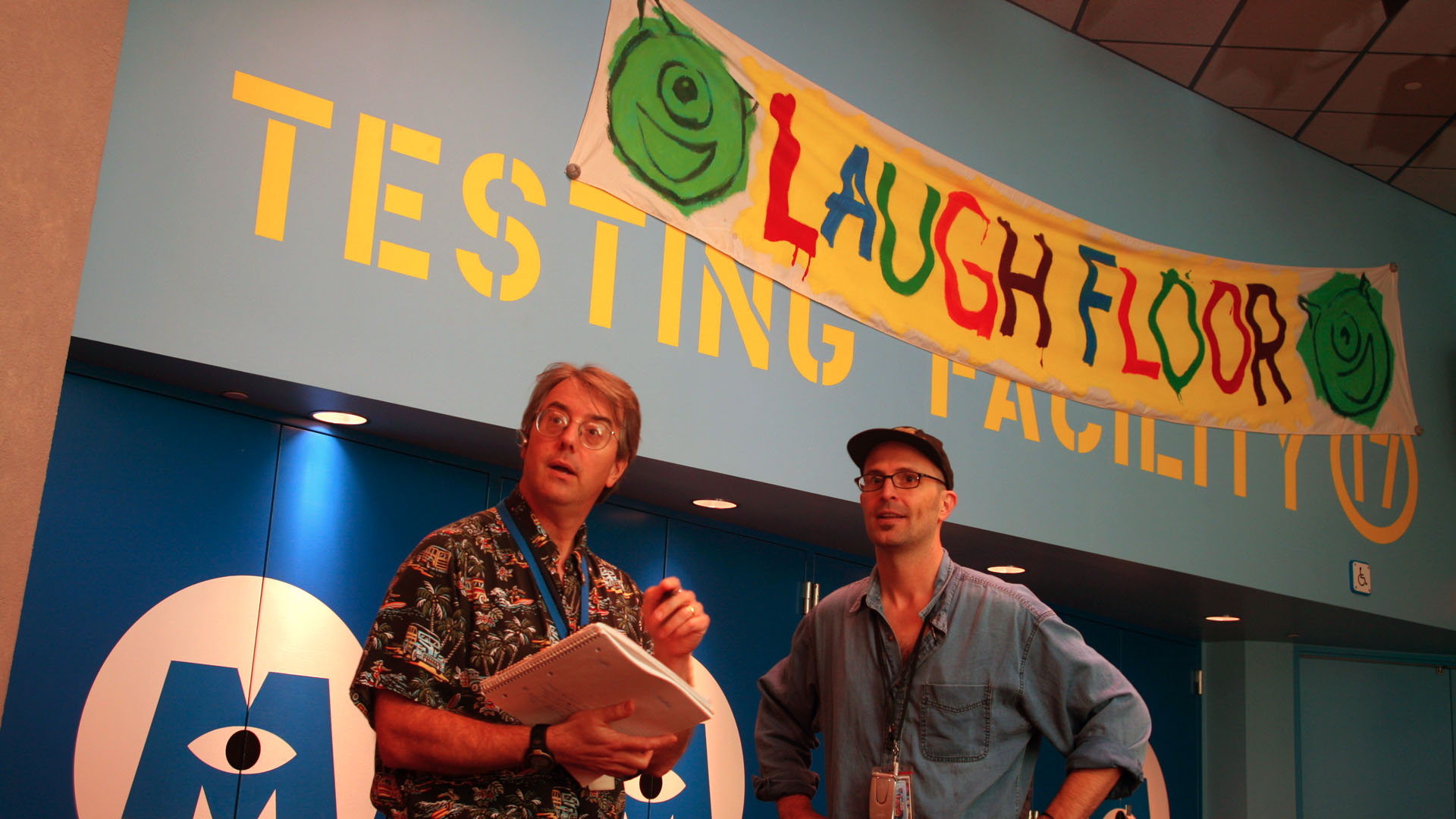 "It's kind of fun to do the impossible."
Years ago, I produced a TV commercial that had a tough problem. When I arrived at the soundstage I'd rented with a full cast and crew, I discovered we were locked out with no stage manager to let us in (they overslept and did not respond to my calls). We'd been in the studio the day before, staging our set and pre-lighting. But now we were dead in the water. Solution: I had a signed contract in my possession and a legal right to be on the premises. I noticed the hinges to the front door were accessible from the outside. I had a full complement of grips with tools to remove the doors, which would trigger the alarm. So, I called the alarm company providing security for the facility and told them my plan and for them NOT to call the police. They understood. The doors were removed, the alarm sounded, and the team was able to start work only fifteen minutes behind schedule vs. the hour-plus it took for the stage manager to finally show up.
Maybe it's stories like that that drive my clients and teams to tell me I make the impossible possible.
Domestic and international. Massive and micro budgets. Complex logistics and bleeding-edge technology. Leading large multidiscipline teams and two-person film crews. Over the past twenty-plus years, I've done them all and loved every minute.
The depth and breadth of my story covers more than two decades working with names and brands like Disney, Pixar, George Lucas, Steven Spielberg, the Los Angeles Dodgers, the Beach Boys, EPCOT, Universal, Honda, and Mercedes-Benz.
This kid grew up in love with storytelling, immersed in comic books, film, television, baseball cards, and books like Ray Bradbury's Martian Chronicles and The Boys of Summer.
A year before graduating from Loyola Marymount's film school, I was working in the entertainment industry as a lighting director for General Telephone's industrial video division in Santa Monica. The career goal was a focus on cinematography, but I didn't have the brawn to move those heavy electrical cables around. I had an aptitude for management and coordination and went to work managing logistics for MTV music videos for Oingo Boingo, the Stray Cats, and Rockwell.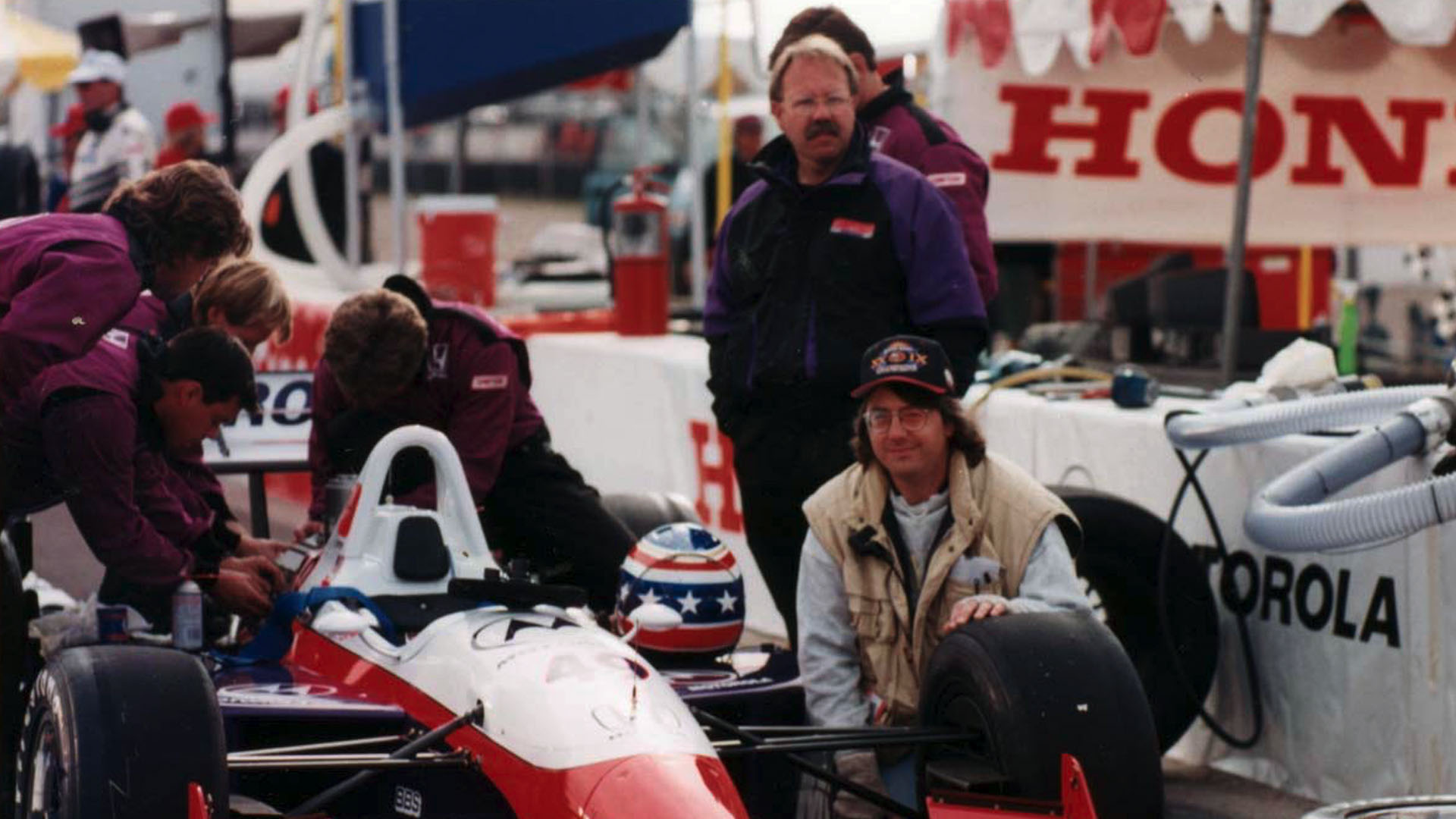 Vroom! I became a "metal" specialist producing industrial films and broadcast commercials for cars and motorcycles, eventually ending up as head of production for Pictures in a Row in Hollywood.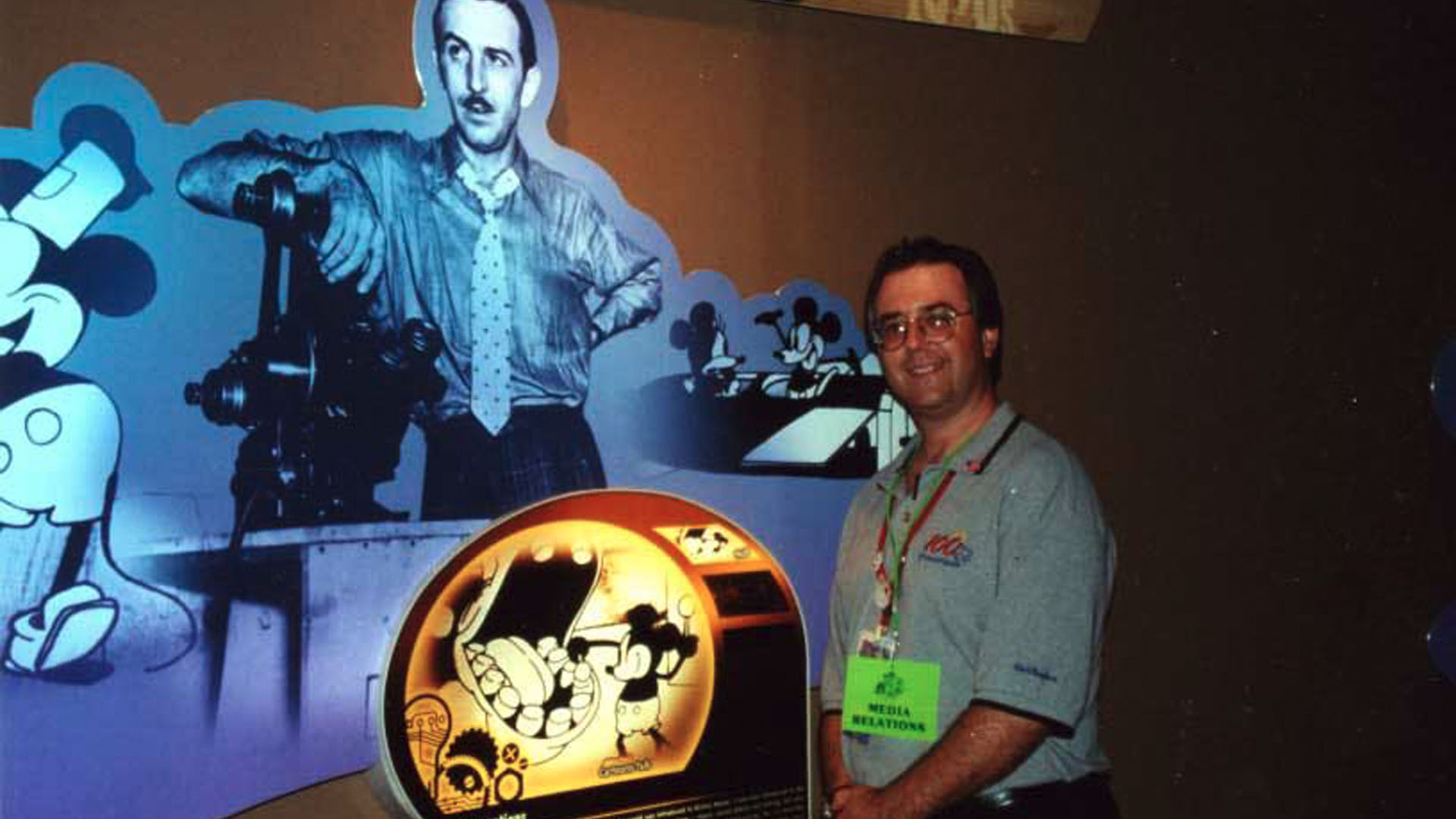 A contract job producing for Walt Disney Imagineering blossomed into eight years of work for their theme parks worldwide, broadening the scope of my skill sets to lead large multidiscipline teams and realizing the creative vision for multi-million-dollar projects. More work for special venue projects followed for Kodak, Disney Cruise Lines, and museums.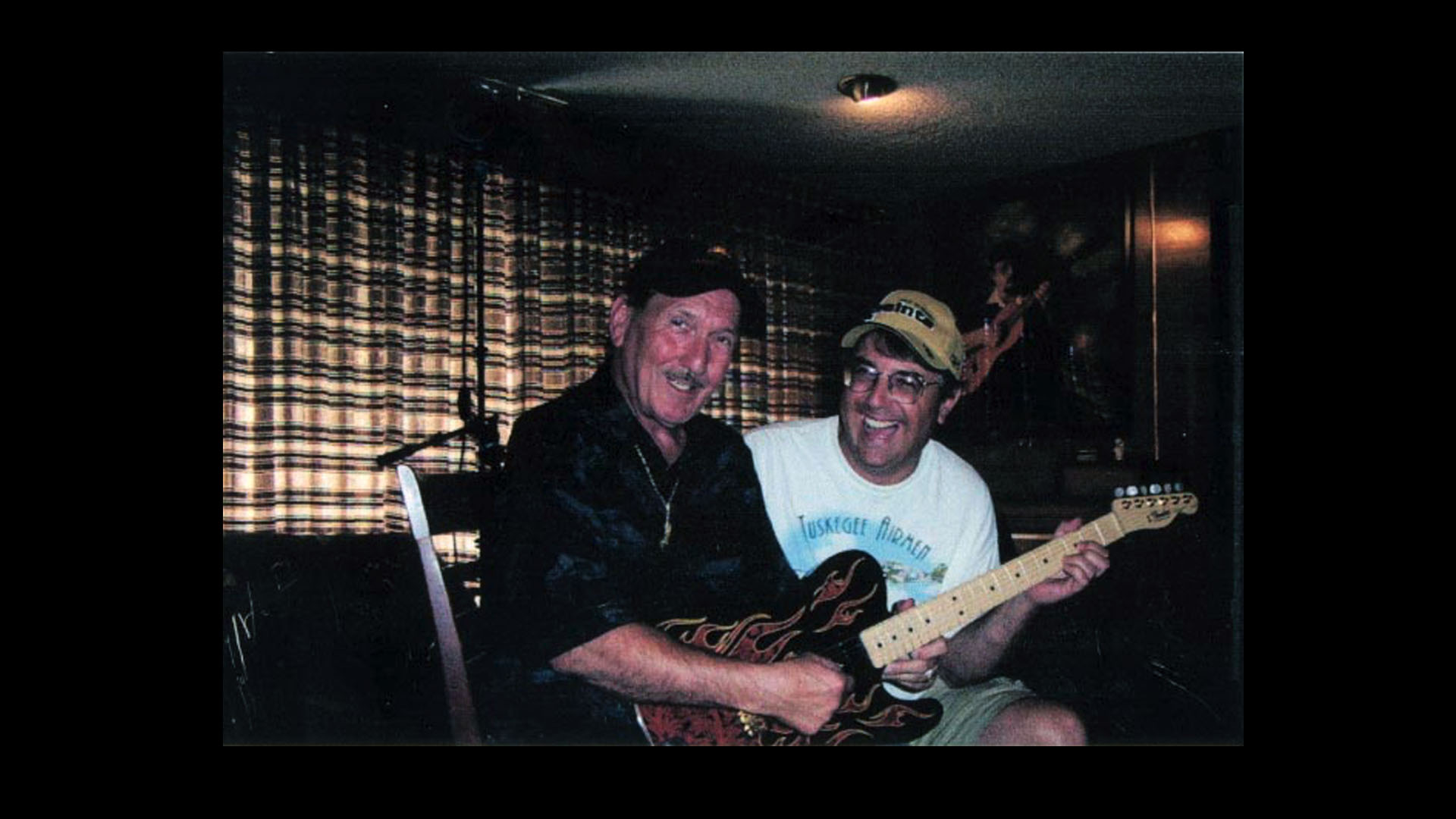 Only one thing was missing: being a storyteller! I was invited to be a producer for the popular music documentary, The Wrecking Crew, and helped develop content for the film for five years. Every moment was an absolute joy, working with artists and musicians who contributed to the soundtrack of my life: the Beach Boys, Elvis Presley (James Burton, one of Elvis' guitarists, is in the above photo with me), the Mamas & the Papas, the Monkees, and Sam Cooke to name just a few.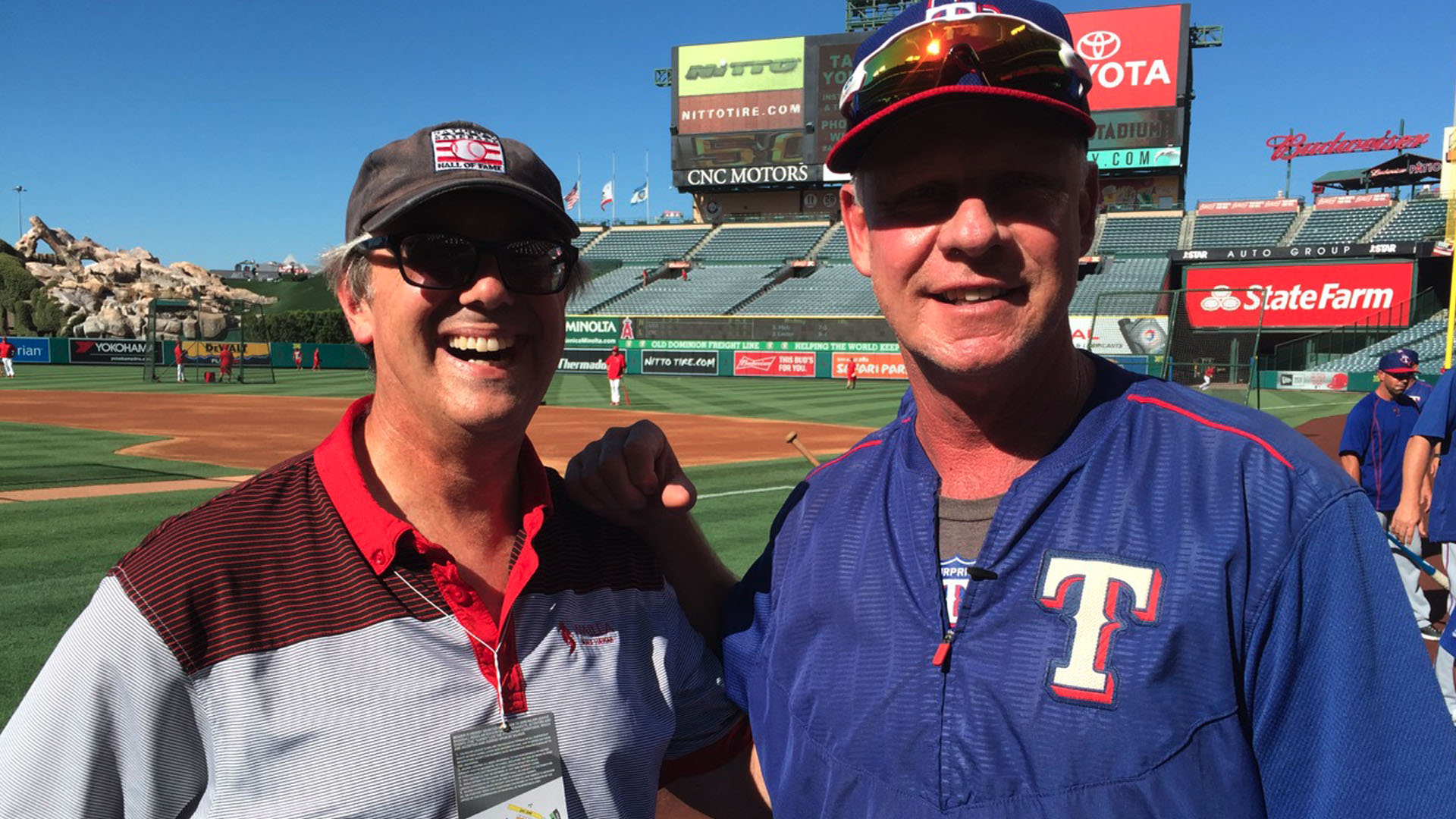 While music is one of the loves of my life, it is trumped by baseball, with whom I've had a life-long love affair. Working on The Wrecking Crew made me realize how much I missed being a filmmaker, so I combined storytelling and my skills as a producer to start a micro-studio.
Ten years later, I produced, financed, and distributed thirty films, ten of which are in the National Baseball Hall of Fame's permanent collection, and another three in the UCLA Film & TV archives. Along with that is an original documentary series on Amazon Prime I created, The Sweet Spot, which is a multimedia project that also yielded a book, Baseball Pioneers.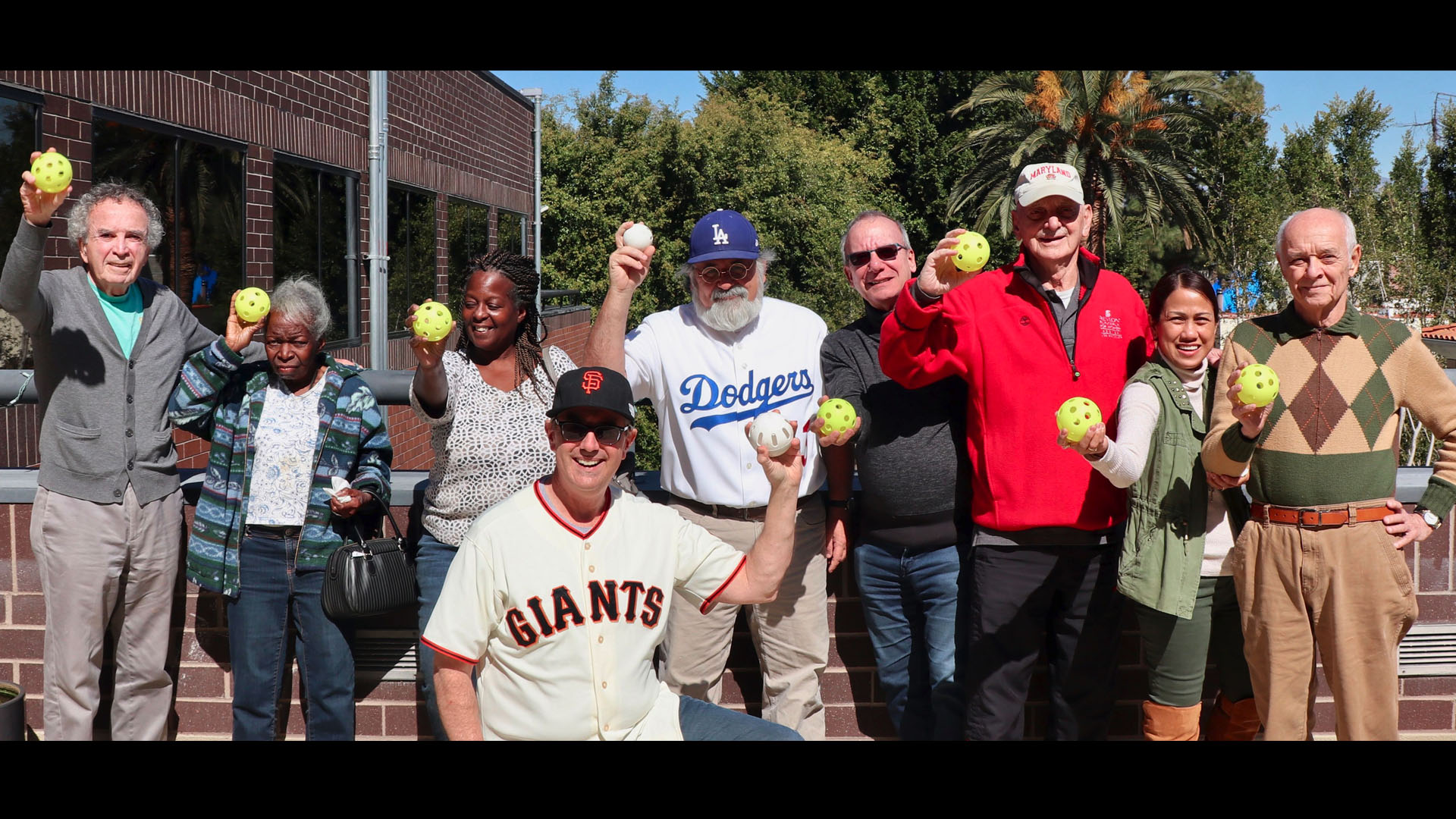 In August of 2018, I learned of a program in Texas that used baseball as a means of reminiscence therapy to connect with people living with dementia.
Narrative is at the heart of baseball, and many with dementia today were in their prime in post-World War II America when the game permeated popular culture. As a member of SABR (Society for American Baseball Research), I started a program for their Los Angeles chapter, partnering with Alzheimer's Los Angeles and the Veteran's Administration. Together, we created a community for people with Alzheimer's and dementia and their care partners, enhancing socialization, self-confidence and self-esteem while creating friendships and connections.
We started meeting in conference rooms sharing stories and evolved into a physical component featuring games of catch and batting practice with plastic balls and bats.
Being a part of this joyful experience has been transformative and evolved into something of a calling to give back to my community.
What can I do for you? Let's get together and talk about your projects, your toughest nuts to crack, and how I can bring value to your organization. Even if you don't hire or contract with me, you're going to get some useful ideas and approaches to tackling issues and paths to success for you, your teams, and organization.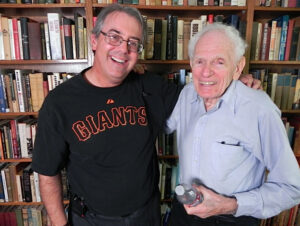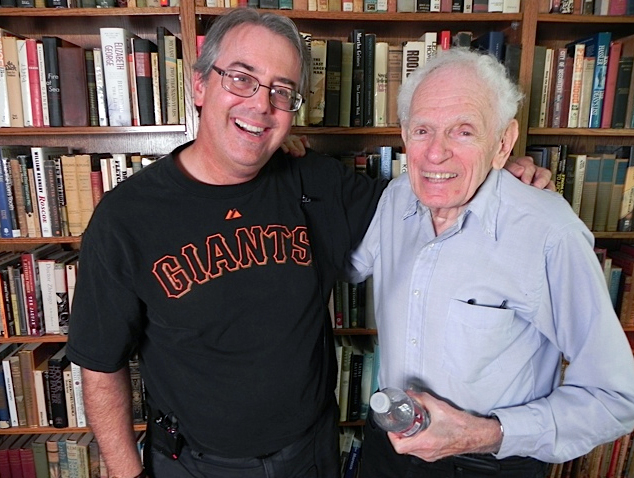 Hail and farewell to Arnold Hano, one of the most prolific writers of the 20th century, as well as the pen behind one of baseball's
Read More »