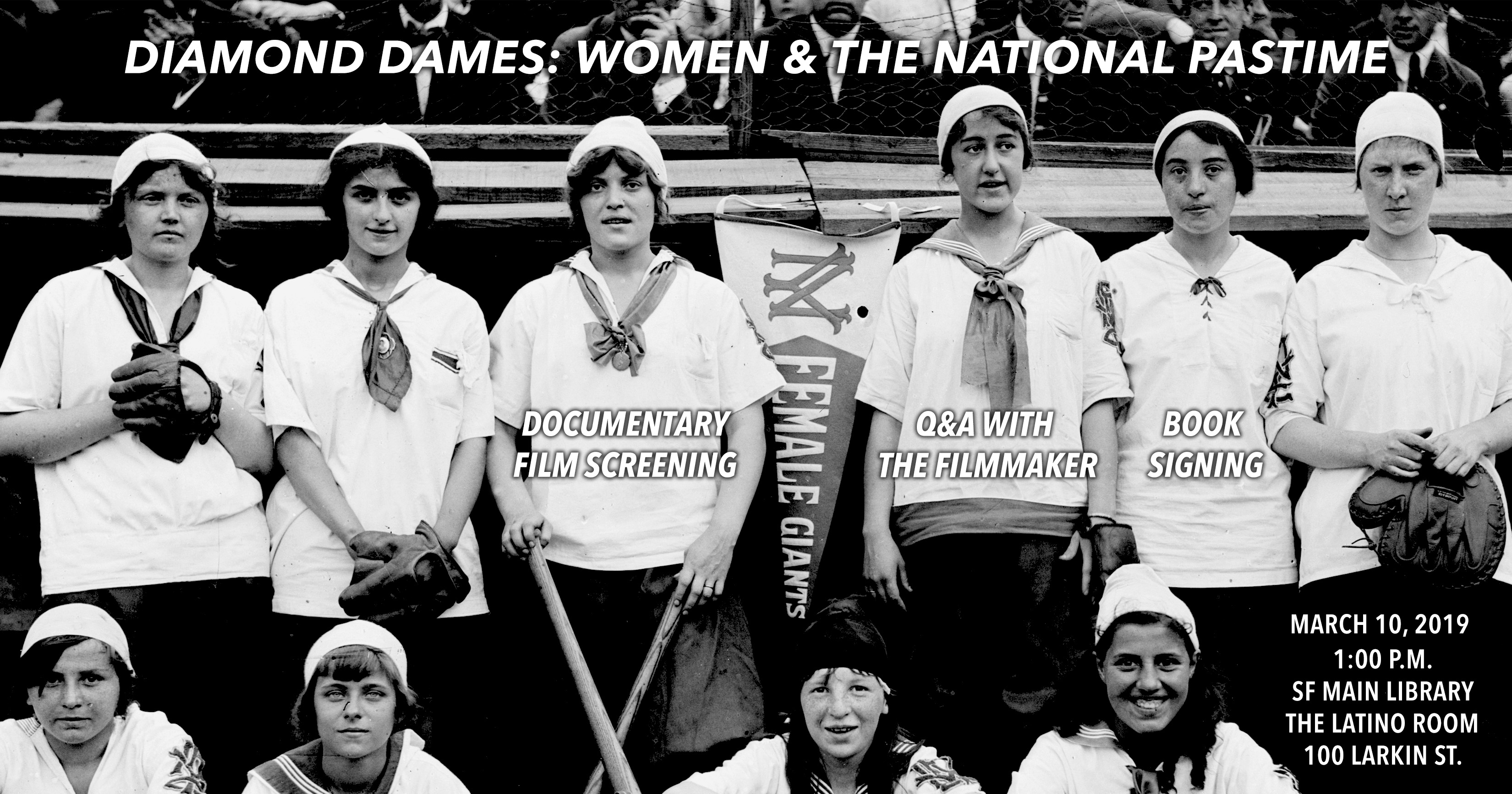 Diamond Dames is a celebration of women in the national pastime featuring a trio of original documentaries presented by award-winning filmmaker Jon Leonoudakis.
Women have always played a role in baseball, as far back as 1866, when Vassar College women formed teams, to the 1940s with the All-American Girls Professional Baseball League (aka "A League of Their Own"), to the US Women's National Baseball Team winning gold in the Women's Baseball World Cup in 2006.
The films are selections from Jon's groundbreaking Amazon Prime TV series, The Sweet Spot, which explores the existential side of baseball. Themes of fandom, gender, and love of the game paint a complicated portrait between American women and the male-dominated game of baseball.
Emma Amaya: Our Lady of Chavez Ravine (2016). Emma is an immigrant from Honduras who moved to Los Angeles in time to fall in love with Fernando Valenzuela and Dodger baseball in the early 1980s. Almost 40 years later, Emma is a vital presence at Dodger Stadium, counting ushers, executives, and players as friends and family. (13 minutes)
Maybelle Blair & Shirley Burkovich: The All-American Girls Professional Baseball League (2016): Shirley Burkovich was just 16 when she played her first game of professional baseball in 1949, and pitcher Maybelle Blair was paid more than her father for throwing a baseball. They share memories from their playing days in "a league of their own" and perspective on the modern game. (10 minutes)
Perry Barber: The Lady is an Ump! (2016): She started as a singer-songwriter opening for the likes of Bruce Springsteen and Hall & Oates but traded her guitar for a chest protector and a mask. Forty years later, Perry Barber has circled the globe calling 'em as she sees 'em. (18 minutes)
The screening will be followed by Q&A and a book signing session with Jon and Perry, the latter of whom is featured in Jon's 2018 book, Baseball Pioneers.
The Diamond Dames event will take place at the San Francisco Public Library's Latino Room, 100 Larkin Street at 1:00 p.m., Sunday, March 10.